Happy Easter!!
I am soooo pleased to be done with my granddaughter's Easter dress.   I learned a LOT about shadow smocking and have some tips to share with those of you who might like to try it.
Right now, there is still too much to do for me to take the time to give you the details, but I will later. Our children and grandchildren have begun to arrive so we are savoring the time with them.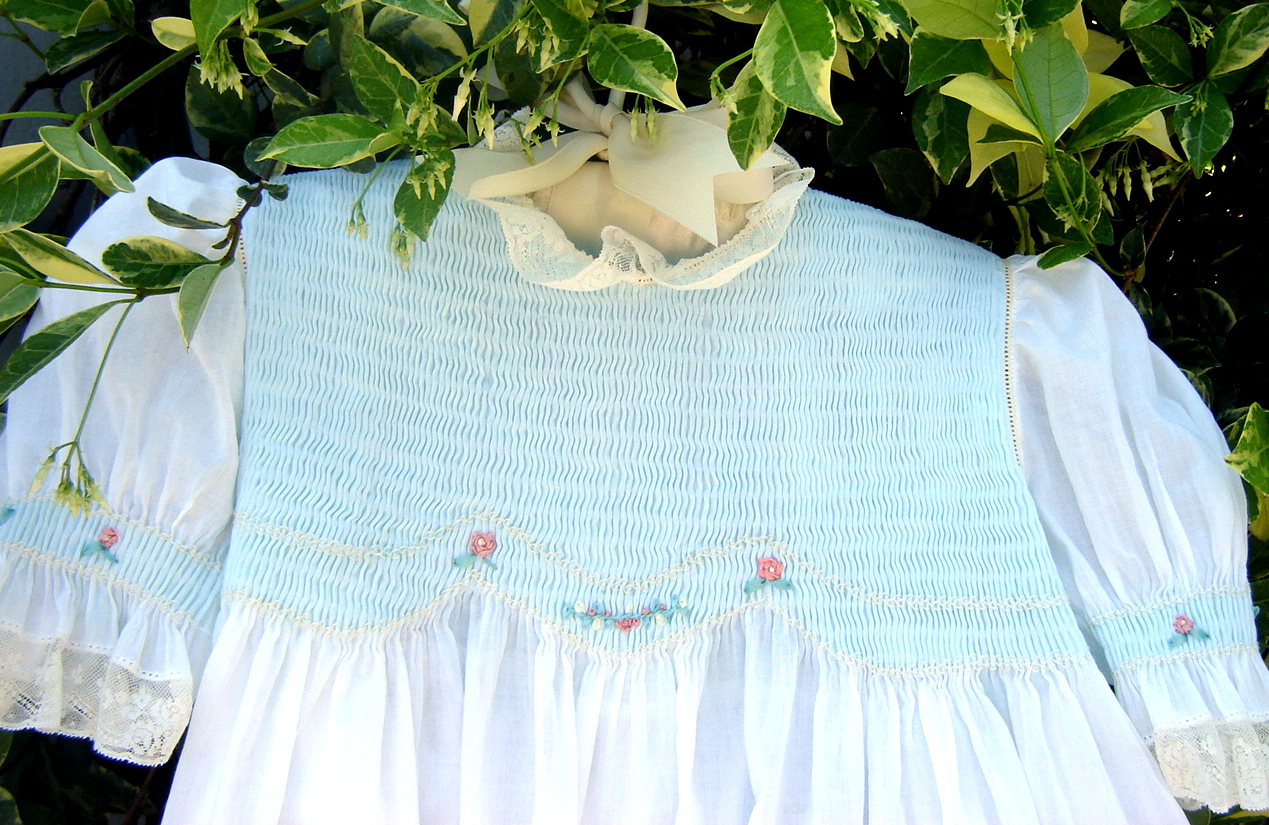 Meanwhile, I just finished making 50 cream cheese and jelly sandwiches (on raisin bread) for the Bunny Lunch at church tomorrow.  New shorts outfits for the boys are done. But since I spent so much time on Laurel's dress, she iwill be wearing the ladybug dress from last year for the lunch.
There are some unique features on this dress, aside from the shadow smocking for which I have some tips.  It will be fun to tell you about the embroidered antique buttons, the lace from that once-in-a-lifetime estate sale spree, using galoons, and about the things I learned on this dress.  So please check back for the next post, which will probably be Easter evening.
I hope you all have finished your Easter sewing and enjoying time with your family.  Easter is a season with so much meaning.  May you enjoy them at all levels.