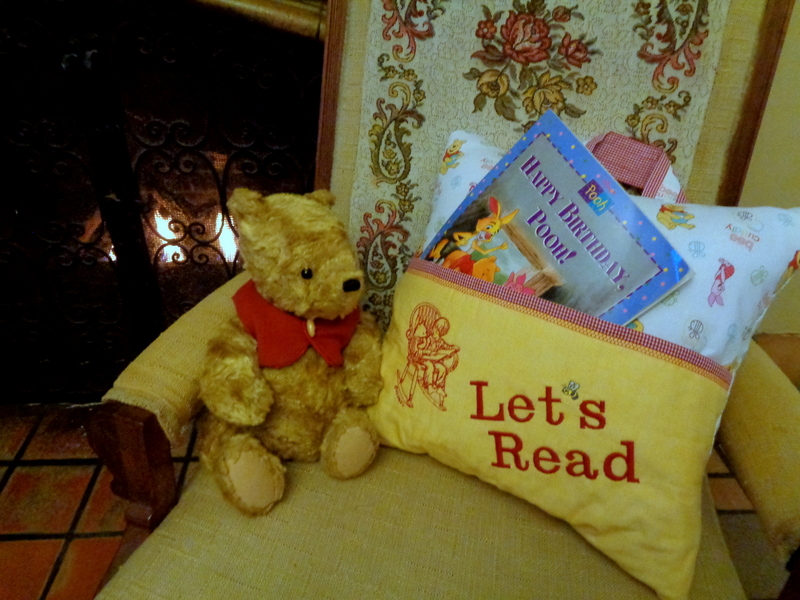 Hello-0-0-0! If there are any readers left out there, I'm still here! Neither the virus nor lethargy has kept me quiet, just the hurry-up of life, even while in lockdown!
This is a fun little project that was done for precious little Beatrice, #1 fan of Winnie the Pooh.
The book pillow was also done for Brother's Stitching Sewcial blog to celebrate Pooh's birthday, hence the included book. Finding that little paperback required determination and skills worthy of Sherlock Holmes, but I was driven once I knew such a publication existed, though long out of print.
Book pillows have surged in popularity and not just for children. Who wouldn't want to curl up with a good book and a soft pillow? With the recent stay at home call, this is a soothing antidote to what might be seen as isolation.
Why not make one today, for a child, for a friend, for a shut in, for yourself, for anyone! The instructions are for the Winnie the Pooh pillow shown, but any fabric, any embroidery design may be substituted.
NOTE: This pillow was made on my Brother Dream Machine. Some instructions are specific to that. Greater details can be found on Brother's blog Stitching Sewcial here. Continue reading →