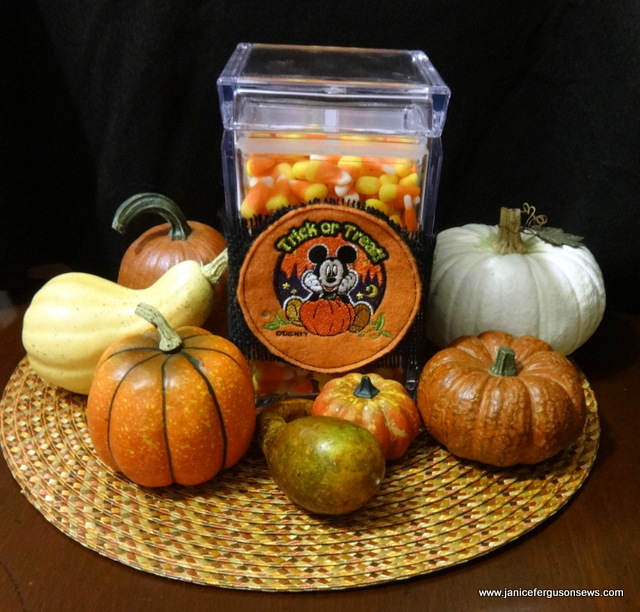 NOTE: This is reposted from several years ago, but still has some good ideas for quick and easy Halloween projects.  I hope you find something you like.
~~~~~~~~~~~~~~
Halloween has never been a favorite holiday of mine but our grandchildren get absolutely giddy with the fun it brings.  This year, I've joined in the celebration with sewing projects.
This candy jar was so quick and easy.   Our grandchildren are all big Disney fans so the iBroidery.com design with Mickey and the pumpkin seemed perfect.  It was embroidered on orange felt then glued to a fringed circle of black burlap.  The embroidery was glued to a strip of fringed black burlap  then adhered to the jar with double sided tape (one of my all-time favorite sewing notions).