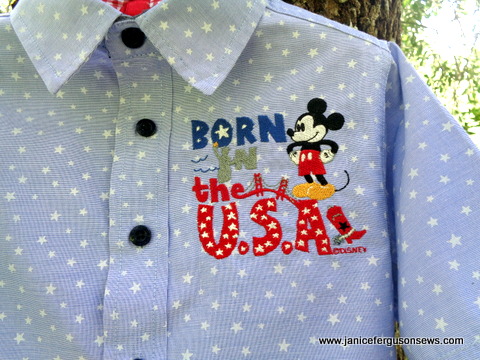 My latest blog post at Brother's Stitching Sewcial is up, named From Sea  to Shining Sea.
Yes, the embroidery design Born in the USA  is crooked and I just now noticed!!!!!  Oh, dear,  I was so focused on the concept of "sea to shining sea" –from the Statue of Liberty in NY to the Golden Gate Bridge to the Lone Star State of Texas,–that I was oblivious to the skewing.  Sigh….
Anyway, the design is darling and so appropriate for Independence Day.  There is plenty of time to whip this up before the celebratory parades, picnics and pyrotechnics.
With white shorts embroidered with a starburst,  a child is a walking, talking poster for patriotism.  I just love this.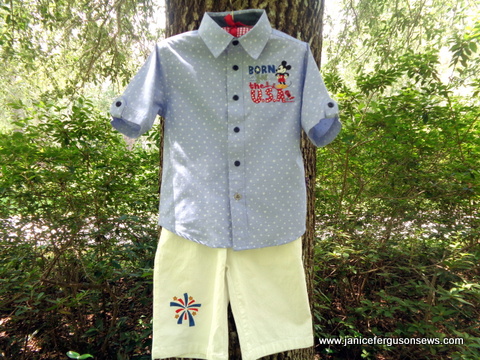 A detailed tutorial and more photos are posted at  Stitching Sewcial.
Have you stitched any July 4th outfits for the little ones in your life?
And now for the requisite disclaimer:  I am a paid sewing expert/consultant for Brother.  And I love it.