At one time or another, every needlework blog waxes eloquent on the joy and satisfaction that we all get from sewing.  I absolutely love it and I know you do, too.
Good news caption for this photo:Â  Sewing also one of the hobby.This hobby is usually for the girls and for the woman,but we can see that mostly housewife will do it.If the person do not know how want to sew but have the interest,they can learn it from the book that are provider for them.If we the person know how to sewing and very good in it,they will normally sew many things such as baju kurung, kebaya, punjabi suit, blaus , pants,gowns, curtain , bedsheets and many more.By sewing also we can do a great business because we know to sew many things so that people will come to us for the help and we help them to sew what they want and they will pay us,so by it we also can earn some money.We also can save our money without buying at outsider.Sewing is a relaxing hobby and now it is considered as a great hobby also.
But it's not all fun and punjabi suit,  embroidery blanks and bana kurung,  heirloom lace and kebaya, quilting cottons and blaus.  Sometimes, sewing is just ho-hum, practical and necessary.  There are projects which generate little enthusiasm but still need to be stitched.  That's pretty much what I've been doing lately.
These last few days, the fabric that has passed under my presser foot is so vanilla  that I haven't even bothered to take pictures.
The grandchildren's bedroom needed a facelift so I've just finished denim dust ruffles to go under the denim blue, country red and neutrals quilts.  The valances are almost finished and I plan to make a pillow for each of the twin beds, a whimsical girlie one for Laurel's bed and a more masculine boy design for Robert's.  Then, the lampshades have to be recovered.   Yawn….
I've put off making new dust ruffles for some time because I knew there had to be a better way than sandwiching a layer of fabric between the mattress and box spring.   Those dust ruffles have irritated me for 40 years, always shifting and sagging every time the sheets are changed.    And the only way to reposition them is to remove the monster mattresses.  Too much trouble!
On Pinterest, I saw a new (to me) dust ruffle  technique whereby the ruffle is simply attached to a strip of fabric and then pinned to the box spring.  This worked very well.
Of course, a traditional dust ruffle could be pinned this way.  But this method also makes it easier to remove the dust ruffle for laundering.  I'm pretty happy with them.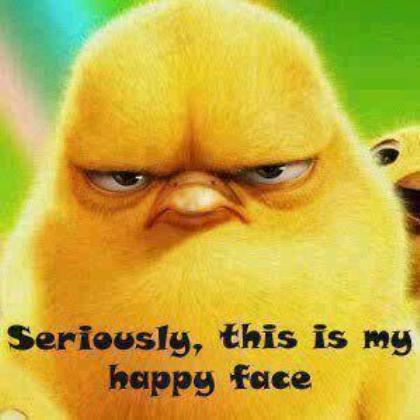 The ruffle on my king size bed needs frequent laundering because our dogs spend a lot of time sleeping on the floor by the bed.  So my dear husband wrestled that big mattress off the bed, yet again, and I cut away all the fabric from the inside,   leaving an 8″ strip for pinning.  The raw edges were serged.  He was pleased to know that now the ruffle can be washed without him breaking a sweat.
The mattress just needs to be pushed several inches to one side or another and I can unpin or re-pin it with ease.  You know, the more I  think about it, I  really am pleased.  I think I will even take a few pictures tomorrow.
If you don't like working with safety pins, there are other similar solutions, like this one.
These should not have taken so long to sew.  But we've had the grandchildren here for a few days and then spent a good bit of Saturday in the ER with my poor husband.  That used up a lot of hours.
Just before the ER visit, the children were waiting for their grandfather to clean the pool chlorinator so they could all swim together.  As per the directions from the pool store man, he used muriatic acid.  Contrary to what the pool man advised, he did not take the chlorinator apart and was unaware that a chlorine tablet was stuck in the tube.  It bubbled like a volcano and he breathed in dangerous fumes.  My poor guy was nearly convulsing as he violently choked.
His airway was so irritated that he had severe bronchial spasms.  At the ER, they were more concerned about his heart, which has always been good (believe me, this is a good-hearted man!) but was beating only 44 times per minute.
After lab tests, X-rays, EKG, IV's and more, his heart stabilized and we brought him home.  Whew!
After that,  I thought I needed some fun sewing for therapy, so I did embroider an athletic bag for Robert to haul his gear for basketball camp this week.  In the rush to deliver it, I forgot to take a picture.
So most of my sewing has been ho-hum, and so is this post.  But it will be better next time, I promise.  Because I am going to need more fun sewing therapy.