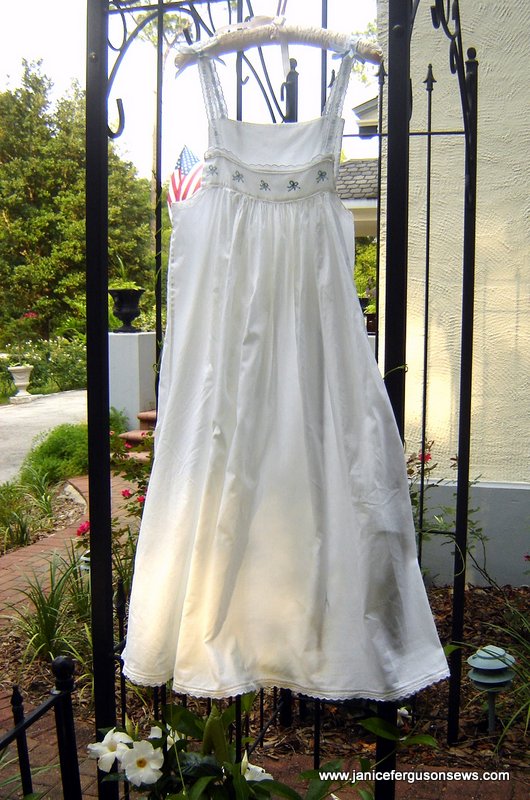 Originally posted in 2011…
Stitching a nightgown is always a pleasure.  Often made as gifts for birthdays, holidays or bridal showers, pretty sleepwear is appreciated by ladies old and young.
This gown was made for my daughter when she was a teenager.  The pattern, Mary Lydia, is an old, all time favorite of mine.
Its versatility allows you to use goods of any width.  The armhole curve is placed over the finished fancyband and dips into the skirt fabric.  It is also suitable for a sundress.
Made of all Swiss goods–batiste, galoon beading, blue bow handloom insertion and edging–it is guaranteed to present sweet dreams.
This handloom is one of my all time favorites.
————– Continue reading →