UPDATE: Robert's spiral bound book, Football Frenzy, is now available.
Robert wrote every word, did the research and even typed this himself.  Finished before his 8th birthday, it includes a 7 year old's experience and appreciation for the game, as well as interesting quotes and statistics along with Robert's comments. It's a bargain for $5 + $2 shipping. Get your copy now before Amazon picks it up and raises the price!!
What a great time we had Saturday at the Florida/Arkansas football game in Gainesville!  Robert and Laurel's first tailgating experience was just about perfect.  A good win for our beloved Gators, good food, good family time, and good weather.  Okay, so it was a sunny 90 degrees, but there was a nice breeze and it didn't rain.  In Florida, that's considered good weather, but not great.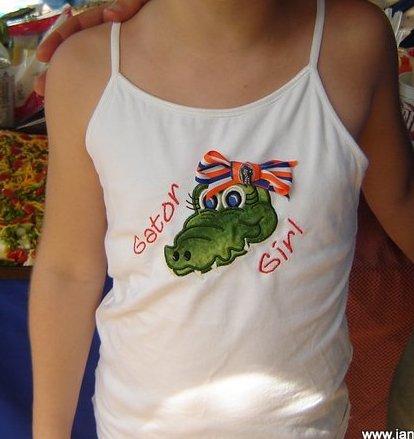 Sewing always seems to play a role in all the major occasions of my life.  I'm sure it's the same for you, whether it's party favors or decorations or gifts. Continue reading →