Heirloom Baby Gown Sew-Along presented by Brother International Corporation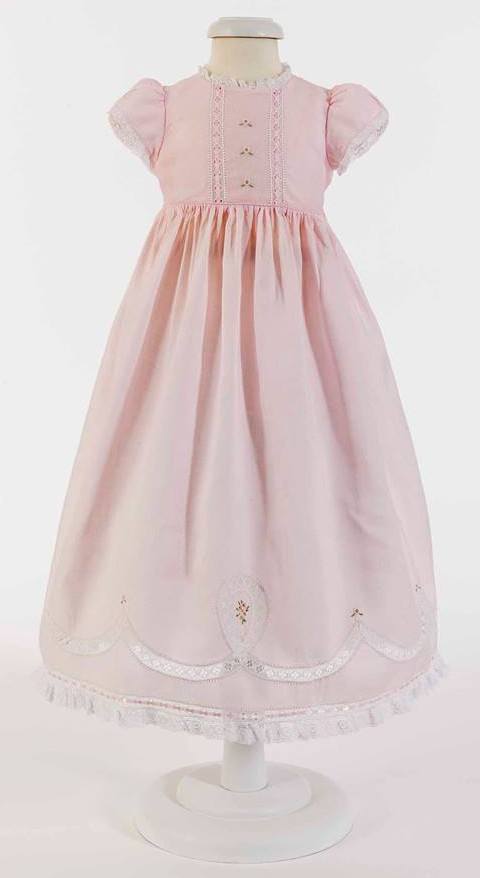 Classic Sewing Magazine  is offering a FREE Sew-Along.  I made this sweet little dress/daygown for Brother's submission to the magazine and it is being offered to you. The instructions have been broken into 4 lessons.
Written for beginners, it also includes tips and suggestions that might be useful for experienced heirloom sewists.  Techniques such as lace insertion, lace shaping, pin stitch, joining gathered lace, etc. are included.
The first two lessons have been posted so go sign up!  You must be signed up to get notification of the next lessons.
I do hope you will join us.  Just click on the link in  the opening photo and you will be taken to the site to sign up.  The sleeves on this pattern (Simplicity 8024) are just precious.
Let's sew along!