Courtney wrote a sweet note asking about Easter dresses I have made in the past.  For her 2 year old daughter, she is designing an heirloom confection for this same celebration.  She was curious about my granddaughter Laurel's earlier special frocks.
She was just 10 months old, crawling at lightning speed when her first Easter rolled around.  A bubble seemed to be the most sensible solution for a baby who spent most of her waking moments on her knees.  For details of this little outfit, headband and matching bib for Easter dinner, see the post Baby Bunny Bubble.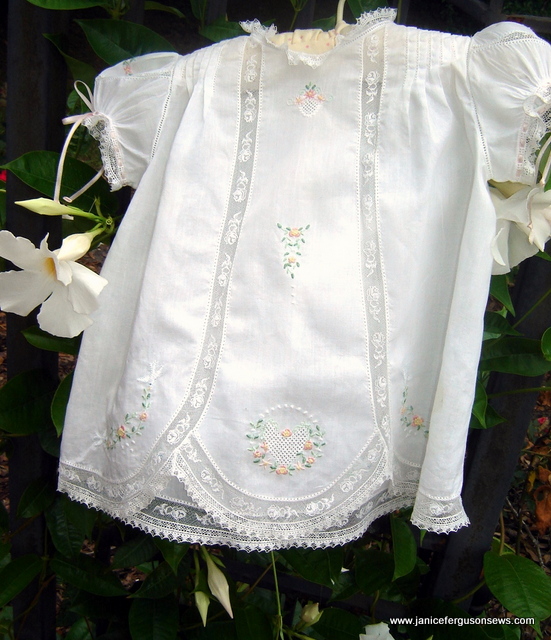 Laurel's first birthday was two months later.  She was toddling around, making it easy for me to justify making the heirloom dress of my dreams.  I absolutely loved making  this.  For details and more photos than you will want to look at, check the post First Birthday Dress.
For me, the matching slip was the finishing touch.
Her second Easter fell just a few months before our daughter's wedding, Continue reading →