As Disney/Pixar's wholesome movie Cars 3 roared through theaters across the nation this summer, iBroidery.com offered a dozen beautifully digitized racing designs.  With so many macho characters associated with the Cars movies, Cruz Ramirex is truly the rising star of gender equality in the racing world.
This skirt features Cruz colors and embroidery. Fabric tutus similar to the one shown above are all the rage with younger girls.  I've heard of birthday parties at which each guest makes her own hula-type tutu.  One kindergarten class made these for an end of the year project.
Most of the quick, easy, and fun skirts are simply strips of fabric knotted over a circle of elastic.  Cruz's skirt is tutu Version 2.0, with less bulk at the waist.  It includes a casing waistband which captures folded strips rather than knotted.  It also features her personal embroidered crest at the center front.  The skirt is paired with a simple white tee embroidered with the equivalent of Cruz's business card.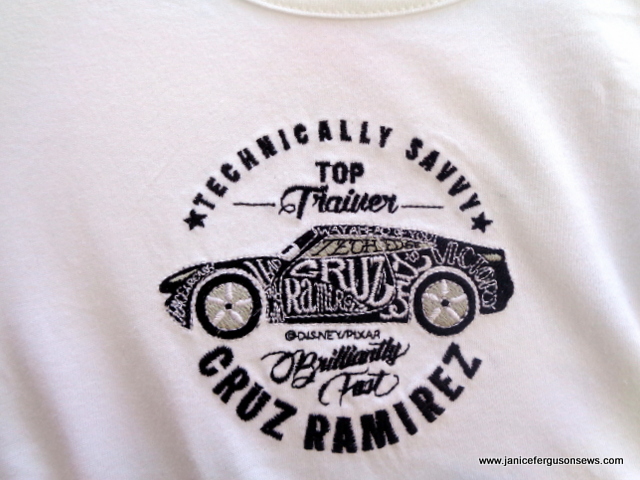 Detailed instructions for this less bulky skirt and more photos are posted here at Brother's blog, Stitching Sewcial. Continue reading →